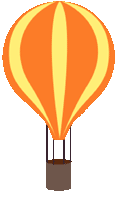 Conscious Kids
Holiday Programme
Our programs are designed as an antidote to the fast-paced technology-filled world many children now inhabit. Our children's lives are so filled with structure, this program aims to give them a break from instruction and allow them to play as they like, for as long as they like, within a framework of respect for those around them and the environment...
​
Thank you to everyone who joined us these holidays!
Want to check out what we got up to?
To find out more about our Holiday Programmes, click here.
Conscious Kids'
School Programmes
Outdoor Classroom is hands-on learning in nature. An EOTC experience at your doorstep, either on your school grounds or at a local reserve.
Activities may include: shelter construction, fire starting and cooking, whittling, harakeke harvest and weaving, art activities, group games, and ecology exploration.
A pop-up loose parts playground where it is the kid's mission to reuse and repurpose the materials, with the only limit being their imagination.

We draw links to Te Marautanga o Aotearoa including connections to social sciences, health & physical education, maths and technology.
Play to Your Beat will inspire each child's unique beat and rhythm to come alive, utilizing a variety of materials that can be used for sound exploration and movement navigation, creating a pop-up musical playground.
​
We draw links to the NZ curriculum, in particular, the learning areas of science, maths, technology, social sciences and music.
Want to get your school involved?
All you need for your adventure is here!